PVL All Natural Sport Whey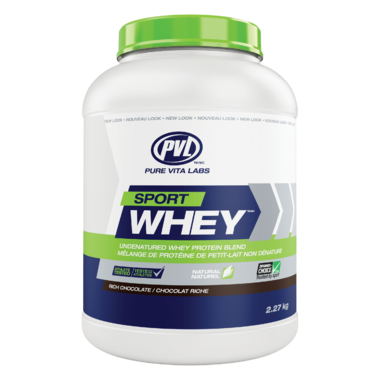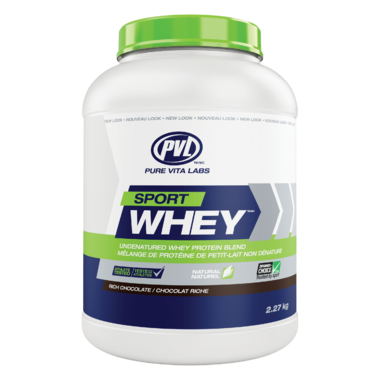 PVL All Natural Sport Whey
NEW phospholipid rich whey protein blend that delivers results BETTER than normal whey. Fortified with patented Aminogen enzyme for increased utilization. Helps build and repair body tissues (like lean muscle) like never before. The phospholipids in our new whey protein help you retain more
muscle and perform better. Rich in glutamine and BCAAs.
New whey protein breakthrough
Repairs and rebuilds lean
Muscle tissue fast
Increases performance recovery
Ingredients:
100% tested pure, undenatured, cold-processed, Phospholipid rich Whey Protein concntrate; undenatured, cold-processed cross flow microfiltred Whey Protein Isolate; Natural Flavours, Inulin, Stevia Leaf, lactose reducing enzyme (Lactase), Protein digestive enzymes (Proteases I and II from Aminogen®), dairy-free probiotics (Lactobacillus fermentum), <1% Lecithin (used during Whey instantization), Potassium (Citrate).