Rao's Homemade Arrabbiata Sauce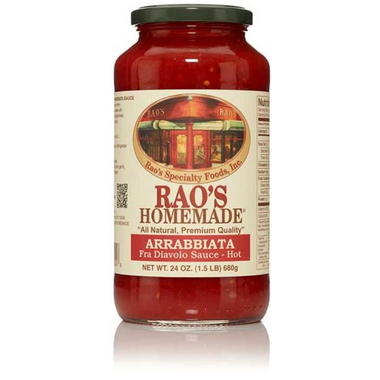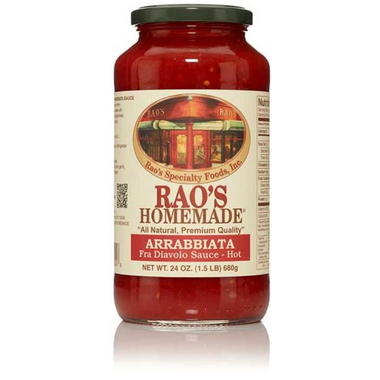 Rao's Homemade Arrabbiata Sauce
Rao's Arrabbiata Sauce is another typical Southern Italian sauce originating from the Campania region. Arrabbiata or "Angry" sauce refers to the flavour profile of this sauce made with the perfect amount of crushed red pepper to add a subtle yet spicy flavour to your favorite recipes.

Features:
All natural ingredients
Made with Italian tomatoes

Non-GMO
Gluten Free
No added sugar, tomato paste, water, starches, fillers, artificial preservatives or colours
A good source of vitamin A & C
Ingredients:
Italian tomatoes, pure olive oil, fresh onions, salt, fresh garlic, fresh basil, crushed red pepper, black pepper, oregano.