Rawnata Mexican Fiesta Flax Crackers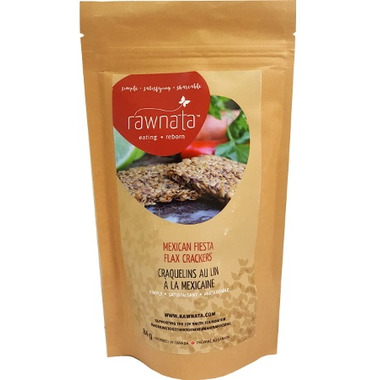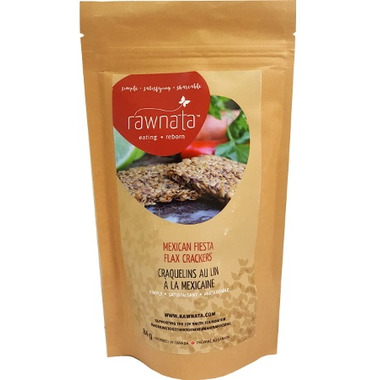 Rawnata Mexican Fiesta Flax Crackers
These Mexican Fiesta Flax Crackers are sure to give your taste buds a Mexican Fiesta in your mouth! Slightly spicy, these crackers pair well with salsa, guacamole, or on their own. Flax helps with lowering cholesterol, and provides a high source of linolenic acid, an Omega 3 essential fatty acid. These crackers will leave you saying "Ole!".
Features:
Gluten Free
Kosher
Non-GMO
Vegan
Natural
Dairy Free
Ingredients:
water, organic golden flax, organic brown flax, organic lime juice, organic apple cider vinegar, oragnic sun-dried tomatoes, organic chia seeds, organic hemp seeds, organic cumin, himlayan salt, organic onion powder, organic garlic powder, organic carrot powder, organic cayenne pepper, organic parsley, organic coriander, citric acid.
Allergy Information: Made in a facility that also processes wheat, eggs, dairy, soy, coconut, almonds and sesame.