Rearz Snap On Adult Diaper
Small (22"-36") In Orange
1 cloth diaper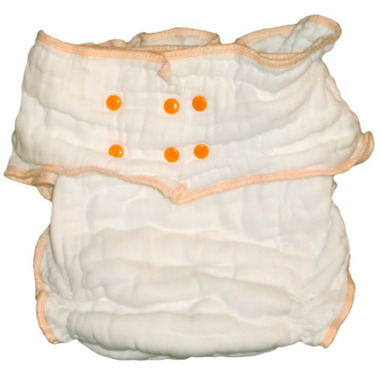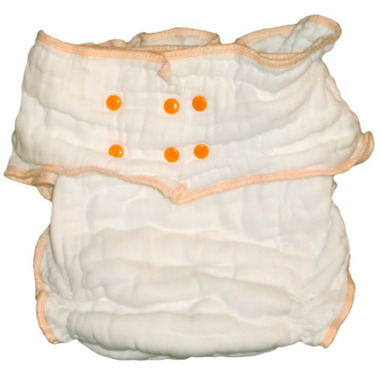 Rearz Snap On Adult Diaper
Small (22"-36") In Orange
1 cloth diaper
- We're sorry, this product is no longer available!
- Shop for other products in: Adult Cloth Diapers

Rearz Snap On Adult Diaper
Inspired by our customers love of our prefold diaper.
Designed with both active and low-dexterity in mind. A discreet snap on design allows for secure yet easy changes. The elastic at the waist allows for use as a pull up style also. Rearz – don't compromise, get the best!
Small (in Orange) Waist Size 22"-36"
Maximum absorbency with a 10 layer soaker sewn down the centre. Outlasts other products that may not be absorbent enough for your heavy wetter.

These diapers are made to the strict European Oeko-tex 100 standards and are "Better Than Organic" and have no harmful chemical residues in the finished product. This means no harmful chemicals!
Don't overlook this easy to use super absorbent diaper. Double with an X-small prefold or a large baby prefold to boost absorbency
• Saves money
• Unparalleled softness and comfort
• Built to last forever (well almost)
• Each diaper is hand sewn
• Designed to handle your greatest need
• Lint free cleaning for windows, cars, etc.
• 4-10-4 layering design to maximize absorbency and reduce bulkiness.

Heavy duty twill is double woven for durability. These diapers will stand up to years of washing if cared for properly. Do not bleach.

Prewash in hot water with vinegar. Machine dry until completely dry to allow for some natural shrinkage for the optimal fit.