reCAP Mason Jars Pour Cap Wide-Mouth in Natural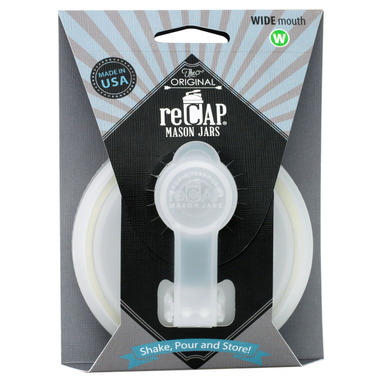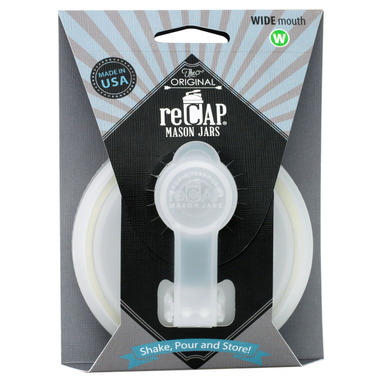 reCAP Mason Jars Pour Cap Wide-Mouth in Natural
The Original reCAP Mason Jars pour cap in Natural - Making Mason jars the perfect multi-purpose container for everyday use!
Transform Mason jars into on-the-go drinks: water, tea, smoothies, and milkshakes! Organize pantry items like grains, cereals, and rice. Shake, Pour, & Store – everything from homemade dressings to buttons and bolts! This Natural option is made with no colorant - that's how reCAP came up with the name!
You may notice physical color variations in the cap - don't worry, it's totally natural!
Do not place in microwave. Jars not included. Not for canning.
Features:
WIDE Mouth All-in-One Pour Cap – Shake, Pour, & Store!
BPA-Free plastic, multi-purpose, reusable cap
Spill proof and top rack dishwasher safe
Made in the USA