Restore by Gaiam Hot and Cold Therapy Balls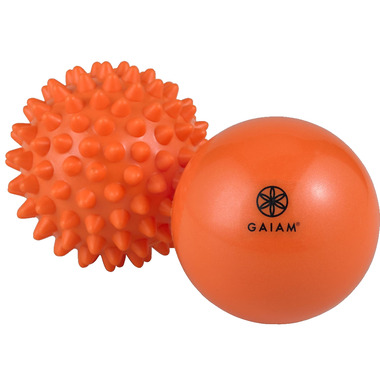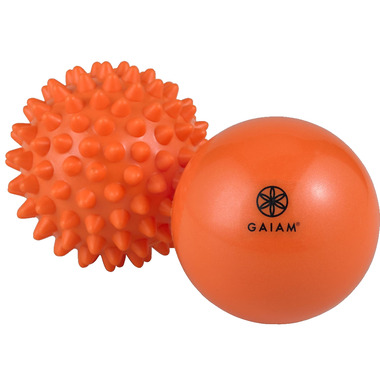 Restore by Gaiam Hot and Cold Therapy Balls
Deliver gentle, controlled tension release to hard-working muscles in the back, shoulders, glutes and feet with this versatile kit. It includes two Therapy Balls - one smooth, one textured that are filled with a unique compound that enables them to safely retain either heat or cold, giving you one easy-to-use tool with a variety of highly effective pain relief applications. You control the temperature, motion and level of pressure for fully customizable therapy. Place the balls in warm water or in the freezer for added relief.

Features:
Increase circulation
Relieve tension
Massage stiff muscles
Aaron:
more than a year ago
These massage balls are great for getting those hard to get knots without help. They are a bit smaller than most massage balls that I have worked with. My only drawback is that I only have hard surface flooring and these balls are hard plastic so you'll want to use them on a carpet or yoga mat to keep them from sliding around under your weight.
Page
1