Rexall Extra Strength Ibuprofen Liquid Gel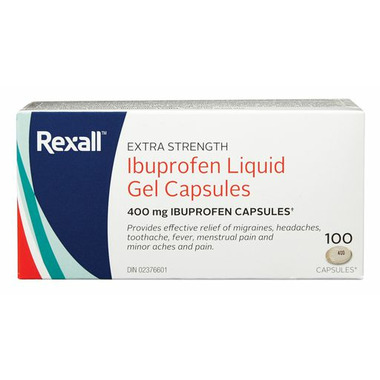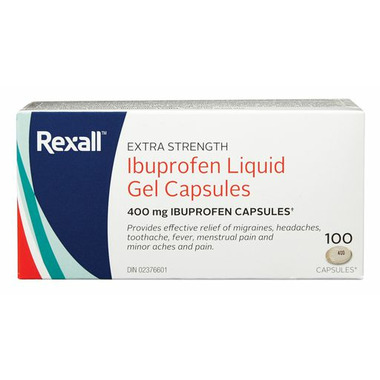 Rexall Extra Strength Ibuprofen Liquid Gel

The Rexall Extra Strength Ibuprofen Liquid Gel provides effective relief of migraines, headaches, toothaches, fever, menstrual pain and minor aches and pain.

Ingredients: Ibuprofen, Gelatin, Pharmaceutical Ink, Polyethylene Glycol, Potassium Hydroxide, Propylene Glycol, Purified Water, Sorbitol

Dosage: Adults and children over 12: For migraine headaches, take 1 capsule at the first sign of symptoms, and every 4 hours as needed. For all other uses, take 1 capsule every 4 hours as needed. Do not exceed 3 capsules in 24 hours, unless directed by a physician.