Rexall Milk Of Magnesia Cherry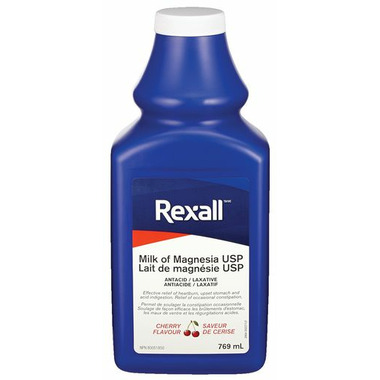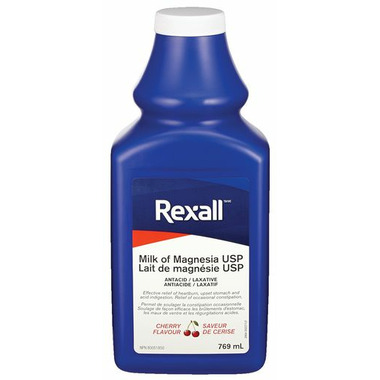 Rexall Milk Of Magnesia Cherry
The Rexall Milk Of Magnesia is an antacid and laxative. It provides the effective relief of heartburn, upset stomach and indigestion, and occasional constipation.

Medicinal Ingredients: Each ml contains 80 mg Magnesium Hydroxide
Recommended Usage: Antacid: for the relief of stomach upset. Adults: take 1 to 3 tablespoons 1 to 4 times a day. Laxative: Relief of occasional constipation. Adults: Take 2 to 4 tablespoons followed by a full glass of water 1 time a day.