Robely Heavy Wrought Iron Elevated Double Pet Feeder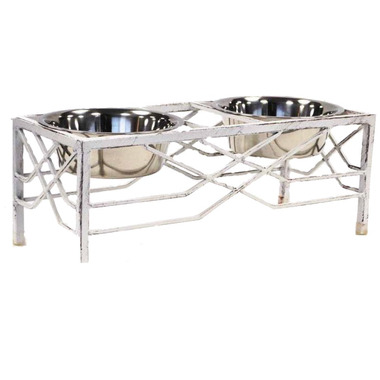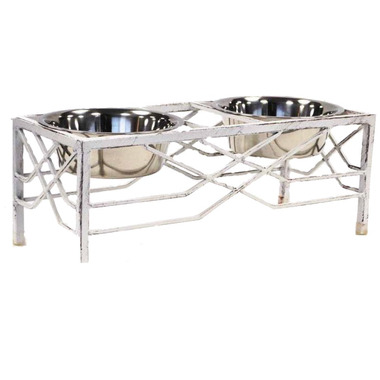 Robely Heavy Wrought Iron Elevated Double Pet Feeder
Robely Marx 1 quart Elevated Pet Feeder comes in a rustic antique white finish. The stand gives you a Heavy Wrought Iron effect, while the bowls are Stainless Steel. Elevated feeders help reduce the stress that low bowls can place on
your pets back and shoulders. Make sure when cleaning the stand to only use a damp cloth and not harsh abrasives. The stainless steel bowls are dishwasher safe.
Features:
1 Stand with 2 stainless steel bowls
Has no sharp edges
Elevated to help keep the stress off your pets shoulder and back
Easy to clean
Bowls are dishwasher safe
Make sure to wipe stand clean, bowls can be cleaned with soap and water. Do not use harsh abrasive cleaners.