Robely Kingsley Metal Double Pet Feeder with Ceramic Bowls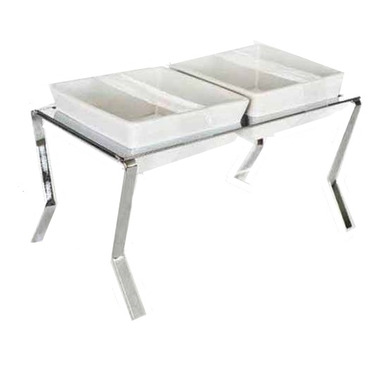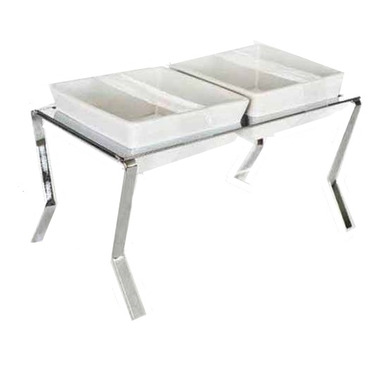 Robely Kingsley Metal Double Pet Feeder with Ceramic Bowls
Robely Kingsley Metal Double 1 Quart Pet Feeder with Ceramic Bowls has
a beautiful shiny chrome finish, and two elevated ceramic bowls to help reduce the stress that low bowls can place on your pets back and shoulders. Wipe clean with a damp cloth nothing stronger then plain soap and water for the stand. The ceramic bowls are dishwasher safe. No harsh abrasives when cleaning.
Features:
1 Stand with 2 ceramic bowls
Has no sharp edges
Elevated to help keep the stress off your pets shoulder and back
Easy to clean
Bowls are dishwasher safe
Make sure to wipe stand clean, bowls can be cleaned with soap and water. Do not use harsh abrasive cleaners.