Rocky Mountain Soap Co. Aromatherapy Cool Off Spray
Freshening Up After an Active Day
90 ml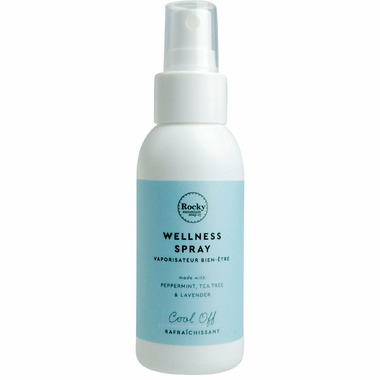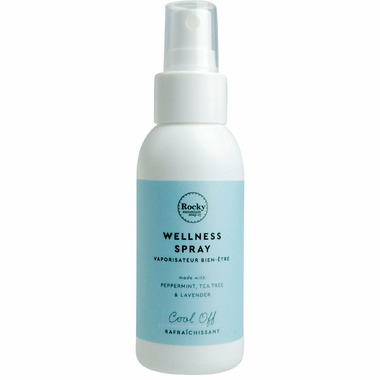 Rocky Mountain Soap Co. Aromatherapy Cool Off Spray
Freshening Up After an Active Day
90 ml
A treat for tired feet! Rejuvenate with mint and a blend of essential oils that are good for your sole.
Freshening Up After an Active Day

Scent: Peppermint, Tea tree, and Lavender

Directions: Shake well and mist 3-5 sprays above your head. Inhale deeply.
Ingredients: Water (Distilled), Mentha Piperita (Peppermint) Oil, Melaleuca Alternifolia (Tea Tree) Leaf Oil, Rosmarinus Officinalis (Rosemary) Leaf Oil, Lavandula Angustifolia (Lavender) Flower Oil.

100% Natural and Cruelty Free