Rollover Semi-Moist Dog Food Roll Turkey Formula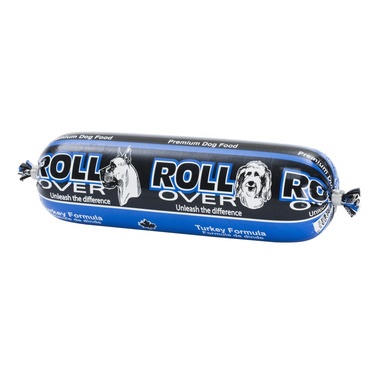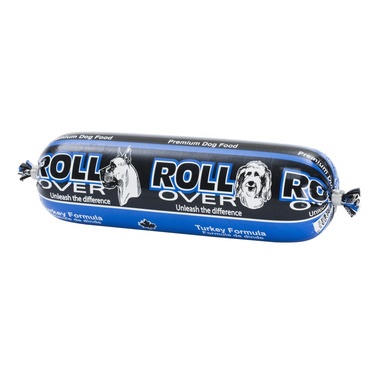 Rollover Semi-Moist Dog Food Roll Turkey Formula
Dog's can't resist the real meat in Rollover Dog Food!

Rollover's Semi-moist Premium dog food rolls are formulated to meet a dog's daily
nutritional requirements for all life stages. Each premium rolls is made with REAL meat combined with CANADIAN grown whole grains. The ingredients are sealed in the protective casing and steamed allowing all the original vitamins, minerals and juices found in the meat to naturally reserve the product. The result is a healthy, delicious all natural food that dogs love and flourish on.

Feed Rollover dog food alone, as a complete meal, or supplement with your dogs favorite dry food. To feed simply slice off the required amount and either chop or grate in the dogs bowl. Once opened, to maintain freshness, store the unused portion in an air tight container in the refrigerator.

Ingredients: Mechanically de-boned turkey (white & dark meat) whole wheat flour, egg, sucrose, salts, whey protein, vitamin supplements (D3, B1, B2, B6, B12, C) folic acid, biotin, choline, trace minerals (calcium, manganese, zinc, iron, copper)

Guaranteed Analysis:
Crude Protein Min 12%
Crude Fat Min 8%
Crude Fibre Max 6%
Moisture Max 40%

Food can be frozen for prolonged storage.