Royale Velour 2-Ply Bathroom Tissue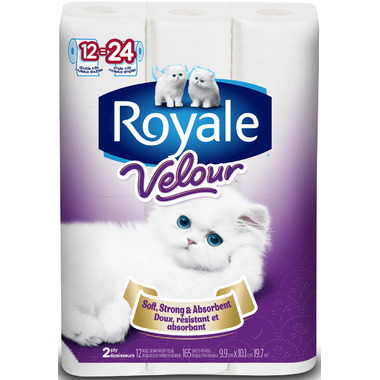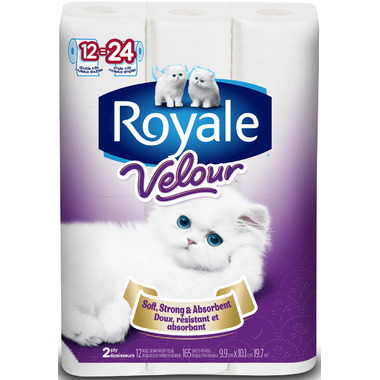 Royale Velour 2-Ply Bathroom Tissue
Sometimes we all need an extra touch of comfort! Luckily there's this soft, strong, and absorbent Royale Velour Bathroom Tissue to ensure all of your bathroom comfort needs are met. Try this bathroom tissue today and discover the feeling of being wrapped by a cloud.
Features:
2 Ply
12 Double rolls
165 Sheets per roll
Soft, strong and absorbent!

Carolyn C:
a few months ago
scotties products are pretty fine for the most part. however, given "velour's" over-the top hype, i am seriously left wanting. not that i expected angel choruses or to be suddenly garbed in designer tissue dress - or at the very least, to have the neighbours oddly begging to use my facilites; but seriously? there is nothing, repeat, noting that differentiates this product from any other "scotties" toilet tissue offering. other than the moniker. save your money and bypass this one.
Page
1