RX Balance Magnesium BisGlycinate
200 mg / 90 Vegetarian Capsules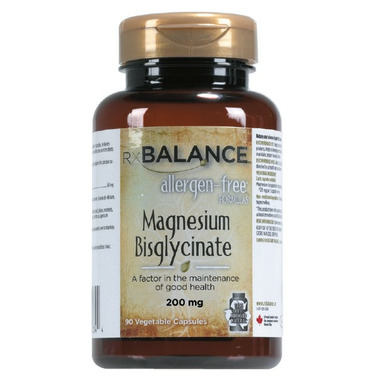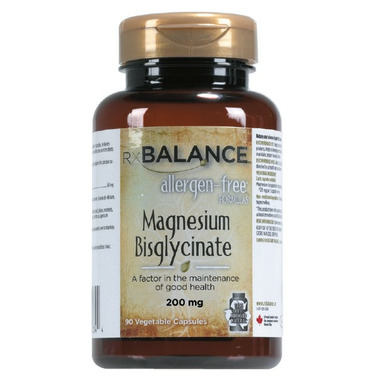 RX Balance Magnesium BisGlycinate
200 mg / 90 Vegetarian Capsules
- We're sorry, this product is no longer available!
- Shop for other products in: Magnesium

RX Balance™ Magnesium Bisglycinate is a high-quality, highly bioavailable, allergen-free magnesium supplement. Magnesium is needed to metabolize carbohydrates, proteins, and fats, and for healthy bones and teeth, proper muscle function, and overall good health. Because magnesium is depleted in our soil and absent in refined and processed foods, many people tend to be deficient in this mineral. Supplementation can help with palpitations, muscle cramps, insomnia, nervousness, fatigue, migraines, estrogen-related disorders such as PMS and endometriosis, and much more. Stress also depletes magnesium, and magnesium requirements increase during pregnancy and breastfeeding. Magnesium also lowers LDL cholesterol and raises the good HDL cholesterol.
Directions:
Adults - take 1 capsule daily or as directed by a health care practitioner.
Warnings:
Magnesium is virtually non-toxic, though excess magnesium may cause diarrhea. Magnesium bisglycinate, however, has a far wider margin in regards to diarrhea and can therefore be used at higher doses safely.
Non-medicinal ingredients:
Cellulose, silicon dioxide, magnesium stearate, hypromellose. This product does not contain corn, dairy, egg, gluten, shellfish, soy, sulfites, animal derivatives or artificial colours, flavours or preservatives.