Salad Tops Seasoned Sprinkles Crushed Onion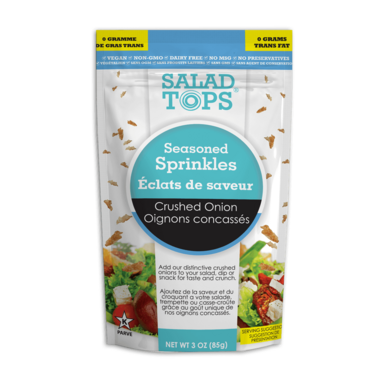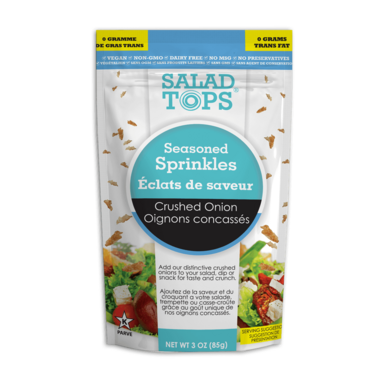 Salad Tops Seasoned Sprinkles Crushed Onion
Add crunch to every meal! Made from the highest quality ingredients, Salad Tops maintains that homemade taste while enhancing your favourite dish. The balance of flavour and healthy ingredients means this versatile product can be added to a wide range of foods or be eaten on its own for a quick snack.
Ingredients
: Onions, vegetable oil, wheat flour, salt
WARNINGS
: May contain peanuts; tree nuts and/or soy.