Scentuals Natural Gardeners Daily Skin Repair Body Butter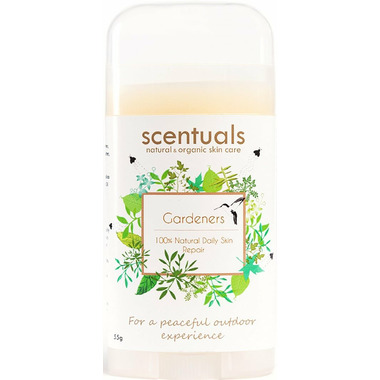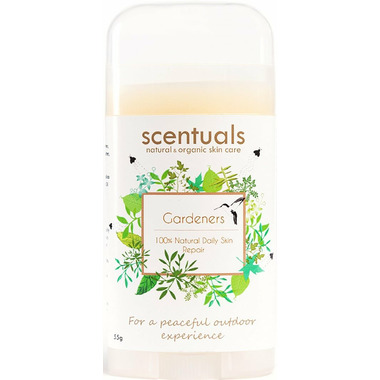 Scentuals Natural Gardeners Daily Skin Repair Body Butter
Scentuals Natural Gardeners Daily Skin Repair is 100% naturally handcrafted, created with natural butters and Vitamin E to provide deep moisturizing and nourishment to dry, damaged skin. Shea and cocoa butter blend to soothe the body, while the blend of pure therapeutic grade essential oils create a peaceful and worry free outdoor experience that keeps pests disinterested. Perfect for travel and on-the-go lifestyles.
Features:
Formulated with shea butter, cocoa butter and coconut oil for an intensively repairing and hydrating smooth glide application.
This gluten free, cruelty free and vegan solid bar formula comes in an easy to use twist up package perfect for travel and life on-the-go.
Directions:

Turn dial at bottom of repair stick to push hand and heel bar above the sides of the container. Glide over skin, natural body heat will soften bar and release essential oils. Use daily for best results.
Vegan, cruelty-free, gluten-free