Scentuals Pure Essential Oil Anise Star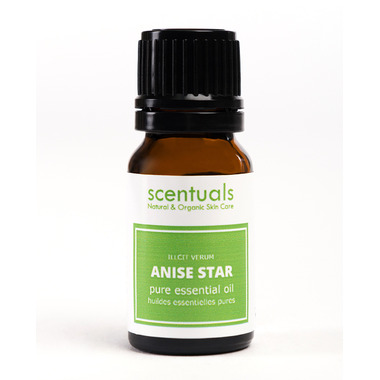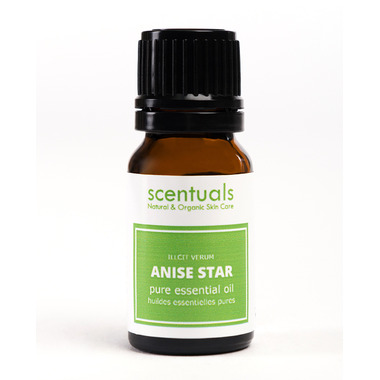 Scentuals Pure Essential Oil Anise Star
Anise Star has a distinctive aroma similar to black licorice. Its invigorating scent can dramatically enhance a dull blend.
Helps Fight:
Coughing, Cramps, Headache
Suggested Uses:
Nasal Congestion: Mix a couple drops in a carrier oil, rub under nose and take deep breaths to clear airways.
Muscle Tension: Add a few drops in a cool bath to relax and soothe tense muscles.
Cleaning + Disinfecting: Add a few drops to cleaning products to inhibit the growth of future bacteria.
Recommended Blends:
Lavender, Rose, Tangerine
Ingredients
: Anise Essential Oil, Extracted by steam distillation of the dried anise fruit.
Natural, Vegan, Gluten Free, Fair Trade, Non-Gmo