Schick Quattro For Women Disposable Razors
Sensitive Skin
3 Disposable Razors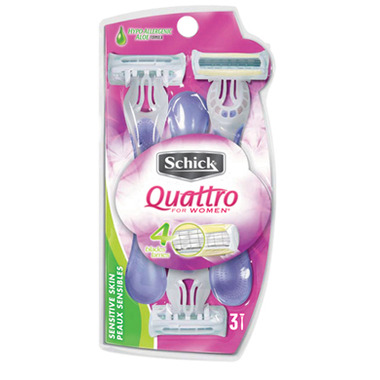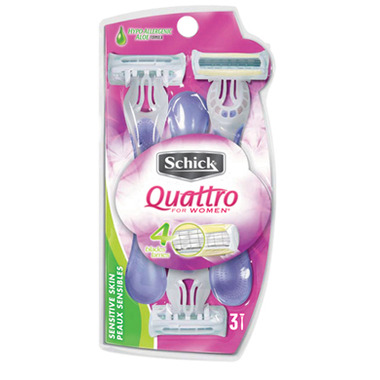 Schick Quattro For Women Disposable Razors
Sensitive Skin
3 Disposable Razors
Get a great Quattro for Women shave in the convenient format of a disposable! Quattro for Women Disposables features a soft rubber grip and a conditioning strip with Aloe and Vitamin E for a comfortable shave that leaves legs feeling silky smooth.
Linda:
more than a year ago
I tried one of these razors as a free sample, and I was hooked! I have always looked to the more economical razors, but there is a world of difference. This razor pivots so well around the contors of your leg and literally glides like silk!
It gives and incredible shave! No scraping or nicking, guaranteed! I even find that I want to shave my legs more often, just because of the fabulous feeling after. This is one of my favs, and I would highly recommend it!!!!
Page
1