Sea Snax Big Grab & Go Organic Pack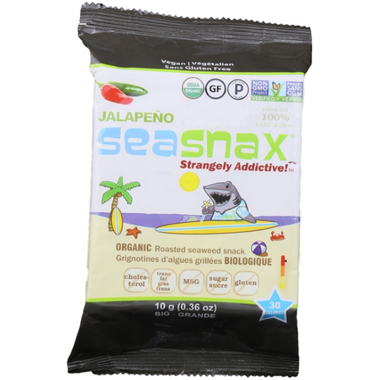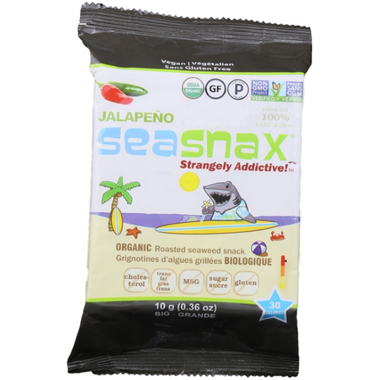 Sea Snax Big Grab & Go Organic Pack
SeaSnax is a nutrient-packed roasted seaweed snack which is vegan, gluten free and Non-GMO Project verified. It is made with sustainably-grown organic seaweed, using 100% organic extra virgin olive oil and just a pinch of sea salt.

This vegetable of the sea is all natural with no artificial colours, flavours or preservatives. SeaSnax tastes great right out of the bag - just rip'em up and chomp'em down!

You might get hooked on SeaSnax - it's strangely addictive!

Benefits of Seaweed:

Sea vegetables are virtually fat-free, low in calories and one of the richest sources of minerals in the vegetable kingdom as they have ready access to the abundant minerals found in the ocean. Nourishment is acquired across the sea vegetables' entire surface through the gentle wave action of underwater currents.

For centuries, new mothers in Korea have replenished themselves with seaweed soup to assist them in their postpartum recovery and rejuvenation. According to ancient Korean folklore, this postpartum tradition was learned from observing female whales that would seek out and eat strands of seaweed after giving birth.