Sencha Naturals Green Tea Mints Tin Pink Dragonfruit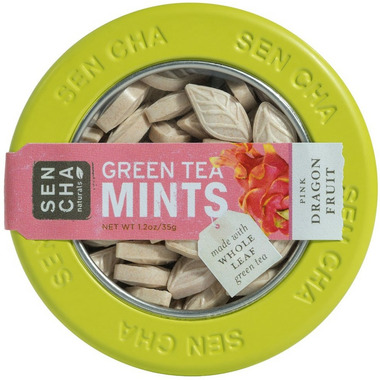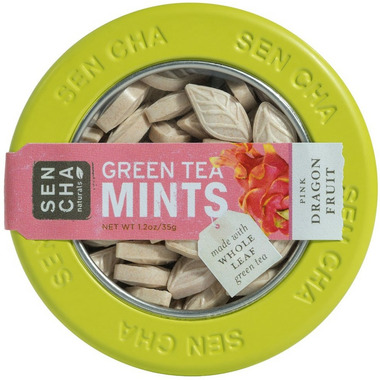 Sencha Naturals Green Tea Mints Tin Pink Dragonfruit
It doesn't get more exotic than a hot-pink fruit, or more legendary than one named after dragons. Sencha Naturals starts with a taste of lightly sweet, sub-tropical cactus fruit, adds a dash of natural ginger to spice things up, and ends up with a uniquely delicious mint that is truly the stuff of legend.
Features:
Each canister contains approximately 60 mints
Sugar-free
Vegan, Non-GMO, Gluten Free and Kosher
Ingredients:
Sorbitol, Organic Matcha Green Tea, Dragonfruit & Ginger Extracts, Peppermint Oil, Stevia Leaf Extract, Calcium Stearate (plant-based).