Senzacare Bamboo Toothbrush Ultra-Soft Adult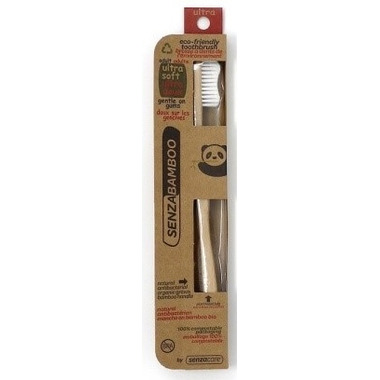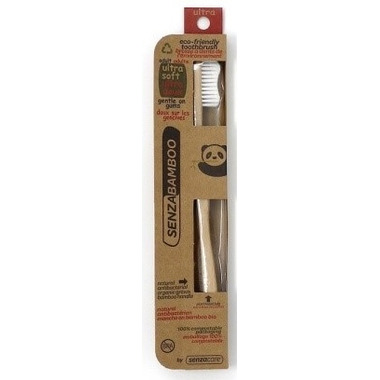 Senzacare Bamboo Toothbrush Ultra-Soft Adult
Senzacare Senzabamboo Eco-Friendly Adult Toothbrush Soft is great for your teeth & great for the planet. Ultra soft multi-level bristles are gentle on your gums to prevent gum recession. SenzaBamboo's packaging and bamboo handles are biodegradable. Curved nylon bristles are tough on plaque and keep gums healthy. When disposing of your toothbrush pluck the bristles with pliers and you have a biodegradable bamboo stick. Packaging is made of kraft box and plant based clear bag is 100% biodegradable. Put in your yard waste or compost to dispose.
Features:
Eco-friendly bamboo toothbrush
Multi-level soft nylon bristles cleans between your teeth & gums
Organically grown bamboo handle & packaging are 100% compostable
Ultra soft adult eco-friendly organically grown bamboo handle toothbrush
Gentle on gums to prevent gum recession
Great for your teeth
Great for the planet
Jessica:
a few months ago
For the longest time I was searching for a bamboo tooothbrush that had bristles soft enough that it wouldn't damage my gums. My dentist is always warning me about gum recession and how they will never grow back. This ultra soft bamboo tooth brush was the answer! It's softer than all other bamboo brushes I have tried, yet it still has enough stiffness that it removes build up easily. I would highly recommend this brush for anyone concerned about gum recession but also wants to get a good clean!

Well.ca - please keep stocking this brush! I will be a repeat purchaser!
Page
1