Sequence Health Ageless System Energy Booster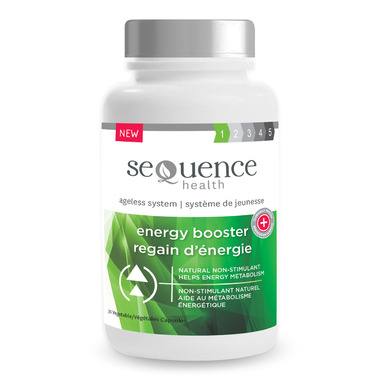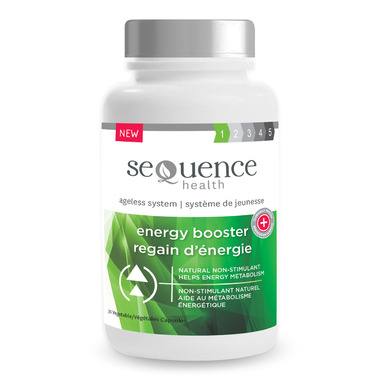 Sequence Health Ageless System Energy Booster
Supports mitochondria & energy metabolism.

ENHANCE: PQQ; PROTECT: CoQ10; BOOST: B Vitamins; DEFEND: Alpha Lipoic Acid. Natural. Stimulant-free.

Directions:
Recommended Use: Helps in energy metabolism and provides antioxidants for the maintenance of good health. Helps support cardiovascular health. Helps in the normal function of the immune system. Recommended Dose: Adults: Swallow 1 capsule once daily

Ingredients:
Medicinal Ingredients per capsule: DL-Alpha-Lipoic acid 50 mg; Riboflavin 50 mg; CoQ10 (Rhodobacter sphaeroides whole cell for biosynthesis) 30 mg; Fish oil (from whole Clupeidae and Engraulidae, standardized to 9% EPA and 6% DHA 30 mg; Vitamin B6 (Pyridoxine hydrochloride) 25 mg; PQQ (Pyrroloquinoline quinone disodium salt) 15.26 mg; Vitamin B12 (Methylcobalamin) 0.5 mg; Folic acid (Calcium 5-Methyltetrahydrofolate) 0.4 mg. Non-medicinal Ingredients:Silicon dioxide, magnesium stearate, microcrystalline cellulose, hypromellose.

Does NOT contain gluten, wheat, dairy, corn or soy.