Shira Shir-Organic Pure Sweet Citrus Marmalade Mask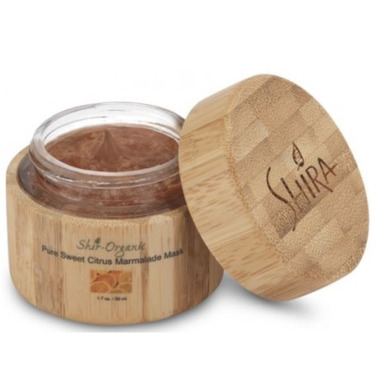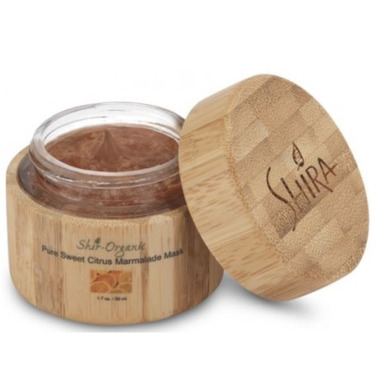 Shira Shir-Organic Pure Sweet Citrus Marmalade Mask
The Shira Shir-Organic Pure Sweet Citrus Marmalade Mask is an all-natural brightening face mask suitable for all skin types suffering from dullness. Dull looking skin will appear more radiant due to the high content of Bioflavonoids, Vitamins, mildly exfoliating Alpha Hydroxy Acids and plant derived oils.
Benefits
:
Nourishes and enhances skin texture and appearance
Lactic Acid provides light exfoliation to smooth environmentally damaged skin
Camu-Camu fruit has the highest recorded amount of natural Vitamin C on the planet
Vitamin C is a natural skin brightening agent
Ingredients
: Camu Camu Fruit Powder Extract, Wheat Germ Oil, Orange Peel, Grapefruit Peel Oil, Grape Seed Oil, Lactic Acid Tea, Citrus Tangerine Essential Oil.