Silicone Baking Mat with Measurements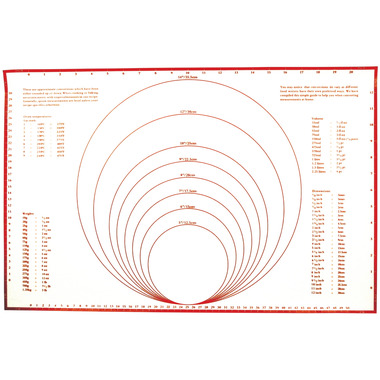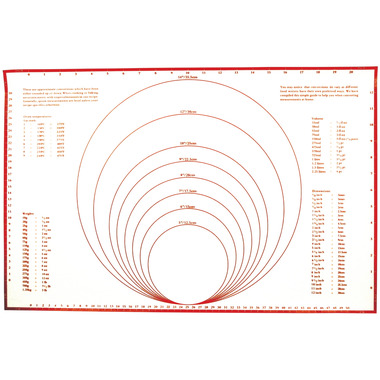 Silicone Baking Mat with Measurements
Perfect for measuring and rolling out dough, this Silicone Baking Mat with Measurements is a great addition to any baker's kitchen! The mat is made from a stick-resistant and stain-proof material and rolls up for easy storage.

Suki:
a couple of weeks ago
The mat itself is great--good quality, works well, and the markings are useful. There are a couple of practical issues, though. It's not dishwasher safe, and washing by hand is a bit of a pain. You also have to store the mat flat, which is an incredible hassle because it's bigger than my biggest baking sheet (which is quite large). How are you supposed to store something flat that's that large? I looked into it--while you can store it folded, that will damage and ruin the mat over time. My solution has been to clip it with clothespins to a coat hanger and then cover it with a dry cleaner bag to keep it (hopefully) clean. Not exactly ideal, but I have yet to find a better option. Still, it's a good mat at a decent price so I would recommend it.
Page
1