Silikids Siliskin Glass 6oz Sea Green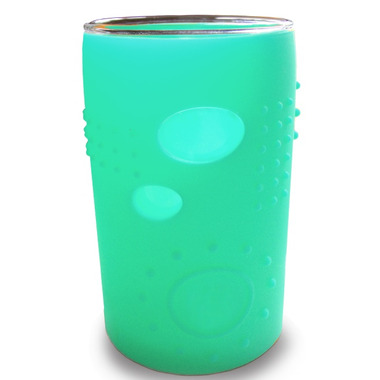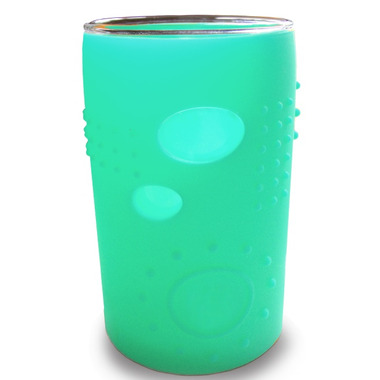 Silikids Siliskin Glass 6oz Sea Green
The Siliskin Glass is a 6oz glass cup encased in a shock absorbing silicone protective sleeve (a Siliskin). Kids can now drink out of a "big kid" glass cup just like mom and dad! The Siliskin sleeve also makes the glass cup easy to hold and grip.

Features:
Dishwasher Safe
Comes with protective silicone sleeve
Easy to hold and grip
6oz Glass Cup
Microwave Safe
Catherine:
more than a year ago
I really like the idea of this cup - but if your kid likes to throw things, you may want to wait a little to use these. We used them for awhile, and they definitely survived several throws. But one chipped when our son lobbed it against a doorway corner (can't blame the cup for that break!) and another broke when he threw it in the hall (this, again, may be due to hitting a doorframe). Given how much my son loves to throw (he is obsessed with balls, after all), I have decided to wait until he can exercise more restraint on the throwing while drinking. Even so, I would buy them again when he is older (he is 17 months old now).
Page
1