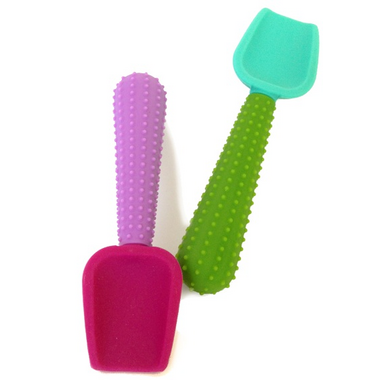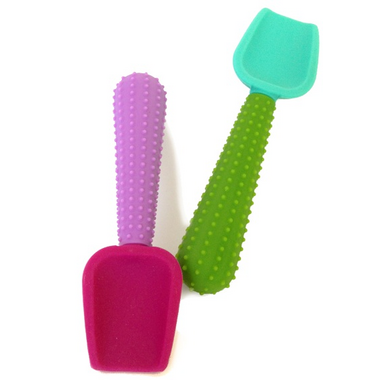 Silicone spoons are perfect for teethers and young children learning to eat solids.
Features:
Encourages independent eating habits
Great for soothing gums and little teethers
Textured handle stimulates tactile experience
Wide shovel head makes it easy to scoop up food and hold it in place
Dishwasher safe and can be boiled to sterilize
Comes in 2 pack
Kat:
about a year ago
These are great. My son won't let anyone feed him. At six months he can feed himself with these. I just load up the spoon with food and place it in his hand. He cand put it in his mouth and suck and lick off the food. Nice and soft spoons. Easy to grip. Good on their own too for chewing.
Page
1