Simply Organic Sweet Basil Pesto Seasoning Mix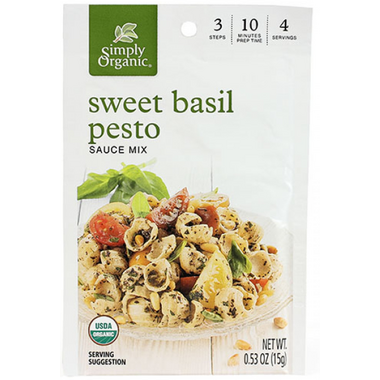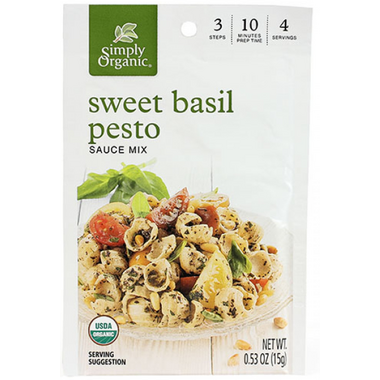 Simply Organic Sweet Basil Pesto Seasoning Mix
Simply Organic® Sweet Basil Pesto is an instant and delicious mix that brings the savory flavors of basil, garlic and black pepper to pasta and breads. Used as a dip, sauce or spread, Sweet Basil Pesto is sure to add rich, authentic flavor to your Italian fare.

Ingredients: Organic Basil, Organic Potato Starch, Organic Maltodextrin, Sea Salt, Organic Garlic, Citric Acid, Organic Black Pepper, Silicon Dioxide

Processing Notes: Simply Organic uses ingredients grown and processed without the use of toxic pesticides, irradiation, or genetically engineered products.