Chocolate Coconut
CASE of 15 x 40 g Bars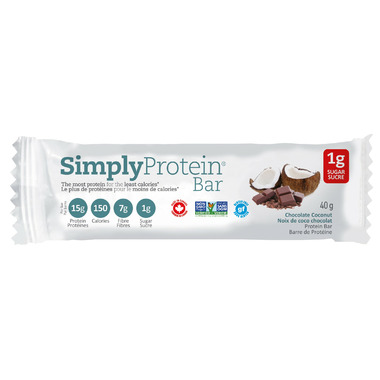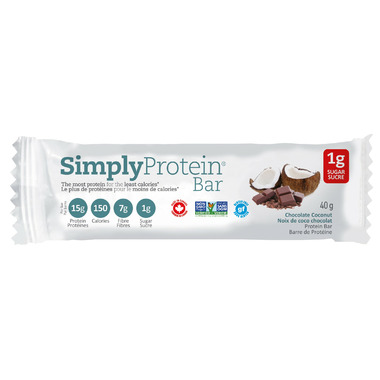 Simply Protein Bar
Chocolate Coconut
CASE of 15 x 40 g Bars
The Simply Protein Chocolate Coconut Bar contains 15g of protein, only 1g of sugar and is made from a short list of clean ingredients. The light, crispy texture works in perfect unison with the chocolate coconut combination. For chocolate lovers looking to honour their sweet tooth without loading up on sugar, this is the bar for you!

Ingredients: Non-GMO Soy Protein Isolate, Chicory Root Fibre, Vegetable Glycerin, Cashew Butter (Dry Roasted Cashews, Sunflower Oil), Coconut, Cocoa Powder, Tapioca Starch, Natural Flavour, Salt.








Janet:
about a year ago
I only buy the Simply bars--I love that they are Canadian and even more, that they are so low in sugar. I thought this flavour would be the ultimate (!) but for me, it doesn't beat the double chocolate. My oh my, though, they do the trick for satisfying the need to treat, and, given a few minutes to settle, really settle the appetite.
1