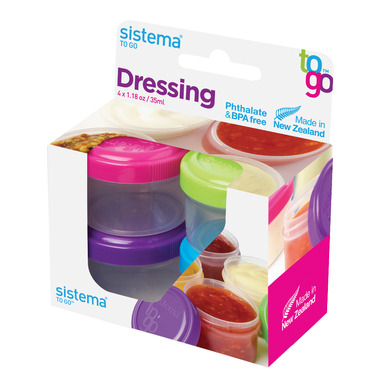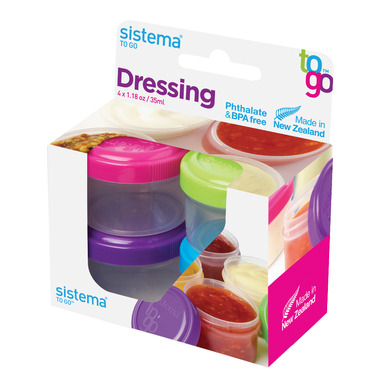 These convenient dressing pots allow you to take your favourite dressings with you while you're on the go.
Designed and Made in New Zealand
Phthalate & BPA Free
Stackable
Microwave safe without lid
Dishwasher safe Top-Rack only
Freezer Safe
Cori:
more than a year ago
I wish they were a bit bigger, they are good for a single serving of salad dressing but I found I had to fill it right to the top. The lids click when they screw on, but can easily get loosened if loosely packed in your bag (or if not tightened all the way). I am afraid to try these with salad dressing again because one did leak on me. Good for other salad additives like nuts or feta.
Page
1