Sisu Ester-C Energy Boost Pina Colada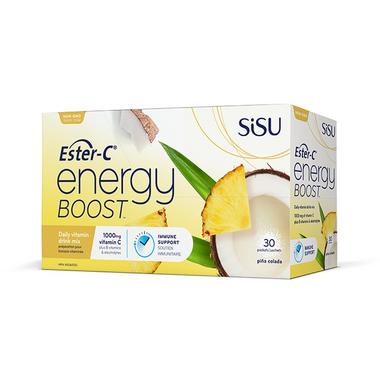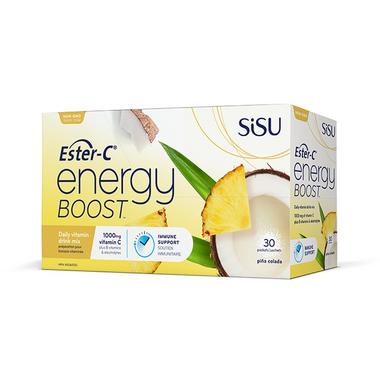 Sisu Ester-C Energy Boost Pina Colada
Sisu Ester-C Energy Boost is a daily, re-hydrating vitamin drink mix enhanced with 1000 mg of Ester-C Vitamin C and nourishing vitamins, minerals, and electrolytes.
Features:
Pina Colada Flavour
1000mg of Ester-C Vitamin C
Less acidic and easier on the stomach than regular vitamin C
Clinically proven to stay in white blood cells for 24hrs
Enhanced with electrolytes and B vitamins
Convenient "to go" packages
Adult dosage:
Take one packet 1-2 times daily with food. Dissolve in 250mg of water to taste.
Ingredients:
Vitamin C, Phosphorus, Calcium, Magnesium, Vitamin B6, Niacinamide, D-pantothenic acid, zinc, Manganese, riboflavin, Thiamine, Folic Acid, Vitamin B12, Chromium