SISU Probiotic Kids Stiks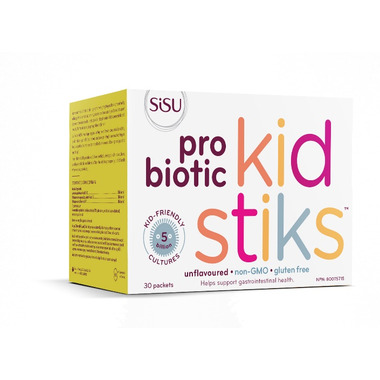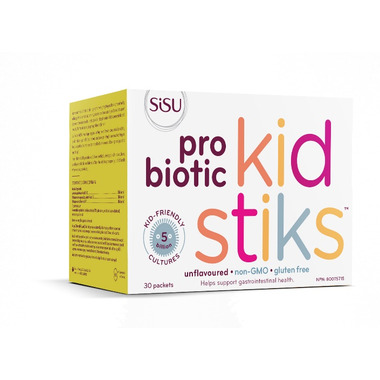 SISU Probiotic Kids Stiks
SISU Probiotic Kids Stiks help support gastrointestinal health in children. Fun and east to take, these probiotic poder stiks are flavourless and odourless with 5 billion multi-strain cultures per packet.
Features:
Flavourless and odourless probiotic powder that conveniently mixes
with cool foods or beverages
Convenient, portable stick packets for on-the-go lifestyles
Contains a blend of three probiotic strains scientifically supported
to promote optimal digestive function in children
5 billion CFU (colony forming units) per packet
Added fructooligosaccharides (FOS) enhance the promotion and
restoration of a healthy gut flora
Research suggests that probiotics may also help reduce the
incidence or severity of childhood allergies, asthma, certain
infections and the common cold
Made with non-GMO ingredients, and free of gluten, peanuts, and
tree nuts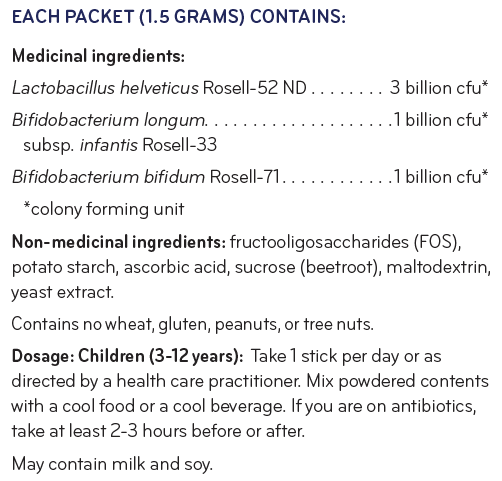 Please be advised that Well.ca follows manufacturer guidelines for storing & shipping probiotics.
<iframe width="560" height="315" src="//www.youtube.com/embed/1iEg_11J3cQ" frameborder="0" allow="accelerometer; autoplay; encrypted-media; gyroscope; picture-in-picture" allowfullscreen></iframe>