SISU Thermoslim Thermogenic Complex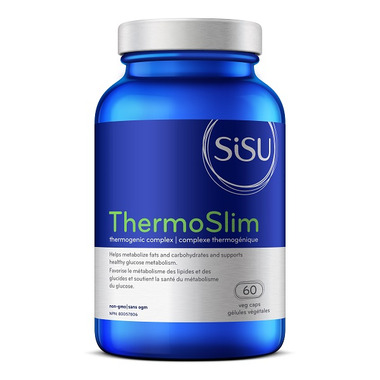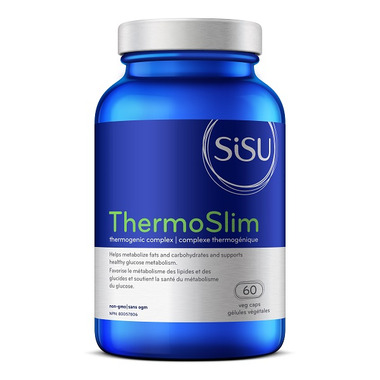 SISU Thermoslim Thermogenic Complex
ThermoSlim Thermogenic Complex combines green coffee bean and chromium picolinate with a selection of supporting ingredients for a broad-spectrum approach to help regulate blood sugar levels, enhance metabolism, and reduce body fat.
Features:
Supports long-term healthy weight maintenance goals with clinically-proven ingredients
Unique formula helps the body metabolize fats and supports healthy blood sugar.
Svetol® brand green coffee, proven to reduce body fat, increase the ratio of lean muscle to fat, and reduce post-meal blood glucose
Adult dosage:
Take 2 capsules with food 1 time per day
Each vegetarian capsule contains:

Medicinal ingredients:
Green coffee bean extract...200 mg (Coffea canephora – seed) (45-50% chlorogenic acids, 8:1,QCE 1,600 mg) Svetol® brand
Green tea extract...25 mg (Camellia sinensis, leaf) (4:1, QCE 100 mg)
Cayenne (Capsicum annuum, fruit)...25 mg
L-Methionine...25 mg
Choline (choline bitartrate)...12.5 mg
Inositol...12.5 mg
Black pepper...2.5 mg
(Piper nigrum, fruit) (95% piperine, 50:1, QCE 125 mg)
Chromium (chromium picolinate)...75 mcg Chromax® brand
Non-medicinal ingredients:
microcrystalline cellulose, magnesium stearate (vegetable), silicon dioxide.
Capsule shell:
hypromellose.