Skip Hop ZOO Fold & Go Placemat Ladybug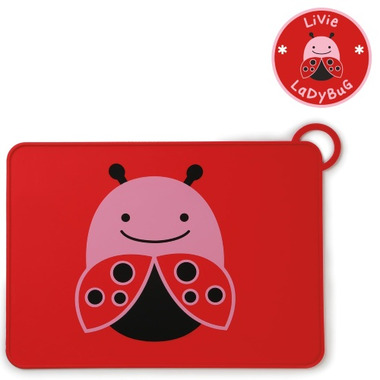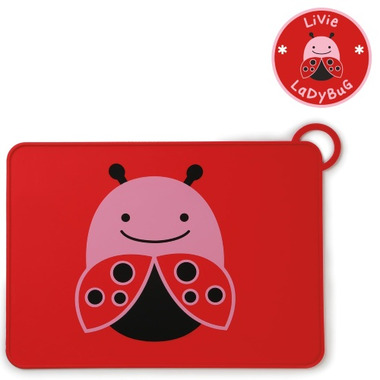 Skip Hop ZOO Fold & Go Placemat Ladybug
This ZOO fold & go placemat for kids is the go-anywhere mealtime solution, with a non-slip surface and built-in loop closure. Just roll the mat up, fold it in half, then wrap the loop around so it won't unfold in your bag. Featuring our signature Zoo characters, it's made of food-grade, satin-touch silicone and has a raised edge to catch spills.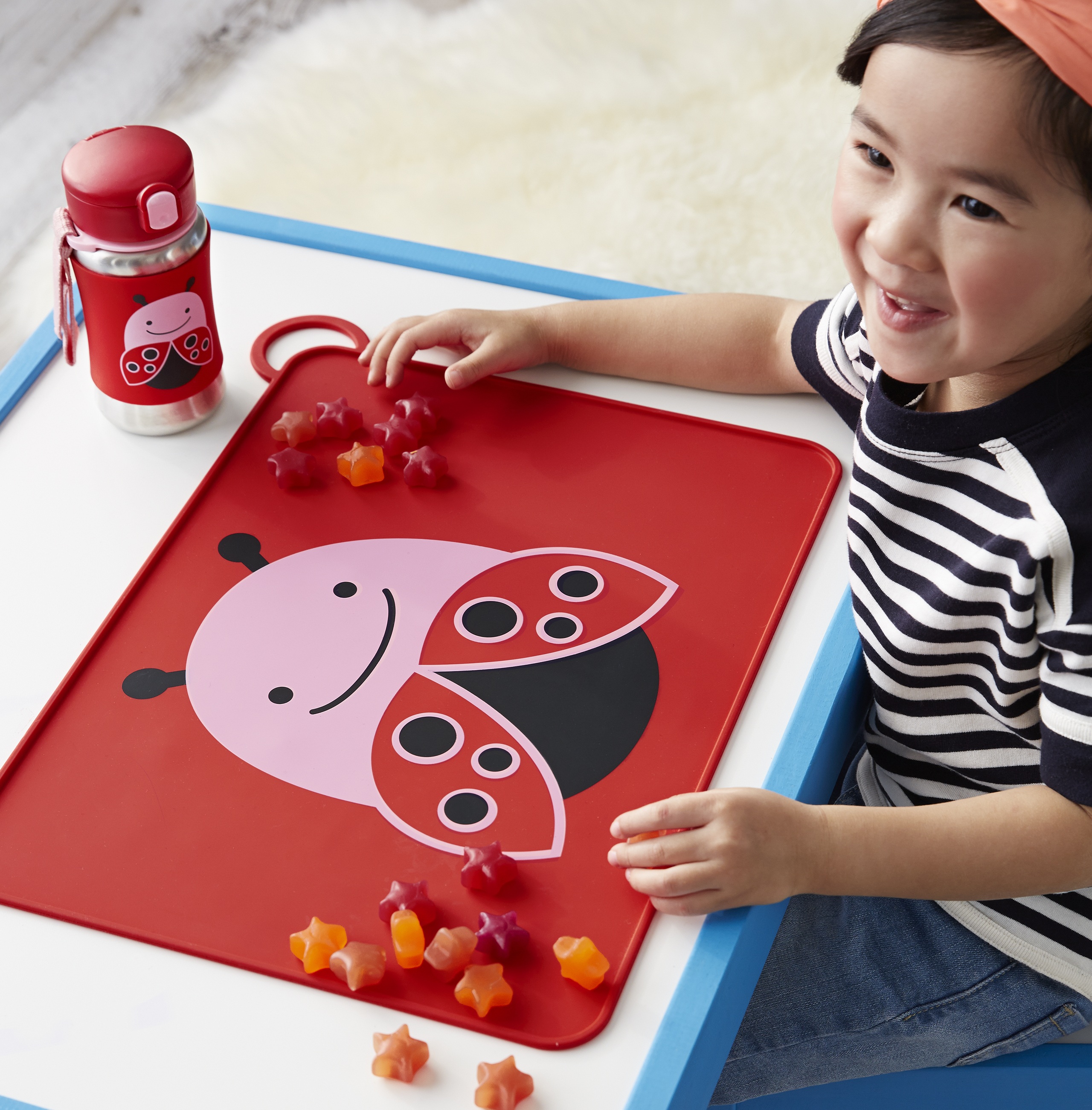 Nicolaï:
a few months ago
We have two placemats from this series. After using them for several months, here is my opinion:

Pros:
- cute design, kid likes it
- don't slide around because the silicone is grippy
- raised edge contains minor spliis
- durable, still look like new

Cons:
- difficult to clean! They're so floppy, the only way is to place them on the counter and wipe them. Rinsing is complicated. Some other silicone items picked up a nasty odour in the dishwasher, so I wouldn't put these in there.
- they come folded in the package. The crease from that folding never disappears.
Amy:
more than a year ago
I have been looking for a placemat that doesn't slip around on the table for a while now. I love this! It is large too, so has good coverage. The only downside is it seems to get staticky which is not a problem for me as I'm not travelling with it. It might pick up lint etc if you are putting it in a bag but a quick rinse would take care of that.
Page
1