Skip Hop ZOOtensils Utensil Set Lady Bug
Skip Hop ZOOtensils Utensil Set Lady Bug
This adorable fork and spoon set has soft side gripes so they're easy for little ones to hold. Stainless steel heads make the utensils feel very grown up for little ones.
Suitable for ages 12 months and up.
Features:
Set includes fork and spoon
Perfect chunky size for growing toddlers
Soft-sided non-slip handles are easy to grip
Durable stainless steel heads
Dishwasher safe
Size: 1.25w x 4.75h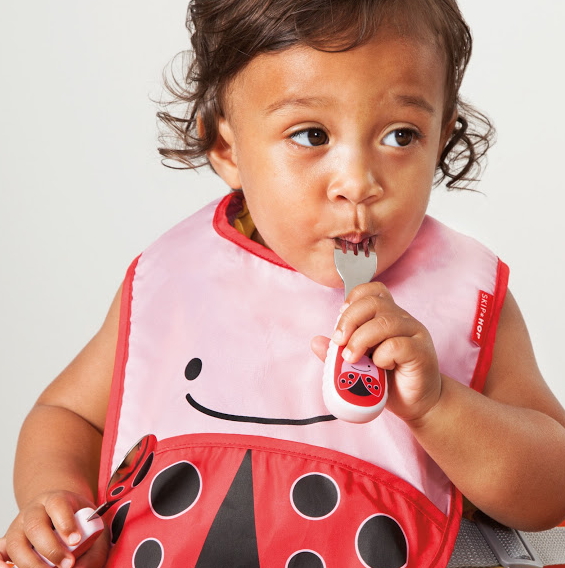 DLT:
more than a year ago
These are perfect for our 14 month old who is now insisting on feeding herself with the fork. The metal prongs make it effective in piercing food and the large handle is perfect for her grip. My only complaint is the bulky squareness of the handle, if it were more rounded then LO would have a easier time getting a 'straight' grip and aligning the fork into her mouth, but still a great product.
Page
1