Smooshins Pink Colour Pouch Refill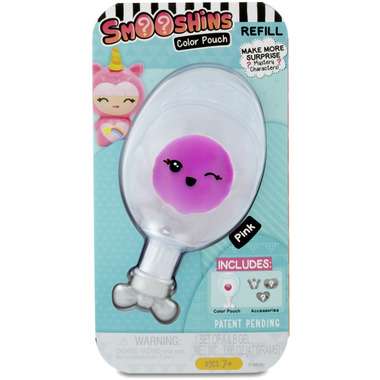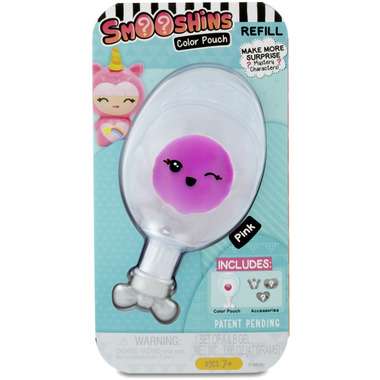 Smooshins Pink Colour Pouch Refill
Pink Smooshins love taking care of everyone they meet. They solve problems with big smooshy hugs!
Create your very own Smooshins! They're collectible smooshy character with mix and match surprise accessories with over 10,000 combinations!
Pop! Squeeze! Surprise! Pop the colour pouch, squeeze it into the maker, let your character grow inside, and reveal which surprise character you made! Customize your characters with the surprise accessories. The Surprise Maker Kit has everything you need to get your Smooshins collection started!
This refill kit contains 1 colour pouch refill and a surprise accessories set including headpiece, face and belly!
Smooshins
Surpirse Maker Kit
is sold separately.
Additional Character Mold Refills and Colour Pouch Refills are
available
!