Smooshins Yellow Colour Pouch Refill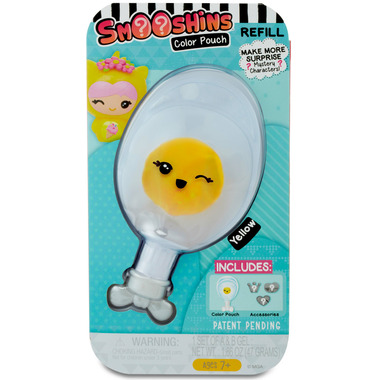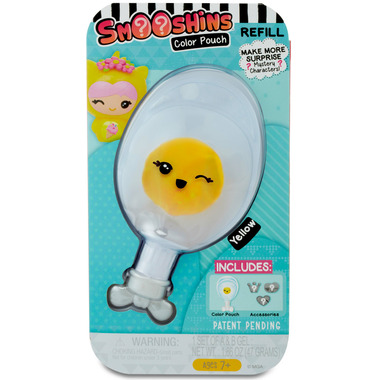 Smooshins Yellow Colour Pouch Refill
Yellow Smooshins love to look on the bright side! They have a ton of energy and are always bouncing at the chance to use it for the good.
Pop! Squeeze! Surprise! Pop the colour pouch, squeeze it into the maker, let your character grow inside, and reveal which surprise character you made! Then customize your characters with the surprise accessories. Collect them all with over 10,000 combinations!
This refill kit contains 1 colour pouch refill, a surprise accessories set including headpiece, face and belly and a character stand.
Smooshins
Surprise Maker Kit
is sold separately. Additional Character Mold Refills and Colour Pouch Refills are
available
!