Sophie by Vulli Sensory Ball
Sophie by Vulli Sensory Ball
The ball surface offers different textures to develop Baby's touch. We can discover in relief Sophie la girafe and her friends, stripes, stars, and little circles ... Ideal for developing the dexterity and movements coordination, Baby has fun throwing it and making it roll. The ball contains coloured bells to stimulate baby's hearing and sight while baby is having fun making the ball roll or while shaking it. Light and easy to grasp, Sophy by Vulli Sensory ball is perfectly adapted for Baby's little hands.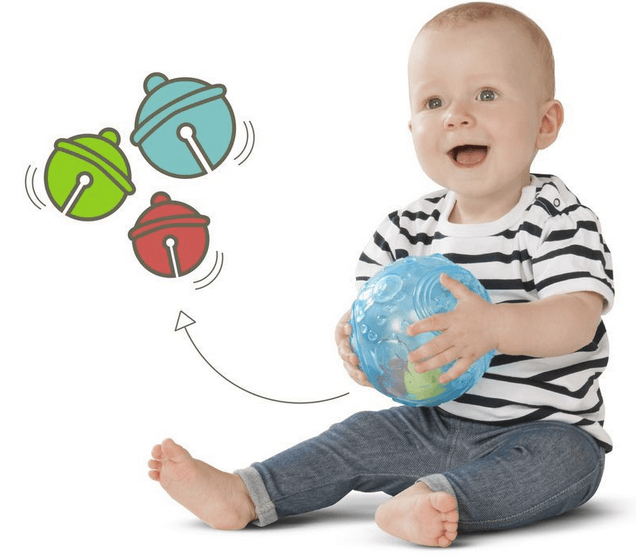 susan:
a few months ago
This is a perfect baby ball. The texture is a bit 'sticky' so little hands can easily grab it.
The feel is just a bit soft so little fingers can hang on to it -it doesn't just slip out of the fingers.
The bumpiness is interesting texture and the little bells inside are terribly intriguing and keep baby's attention as they try to figure out how to get at them. ;)
Highly recommend!
Katie:
a few months ago
We LOVE this ball. My 5-month old daughter is so intrigued by it and my 3-year old nephew also loves to play with it. It's a great multi-use sensory toy - great for the first few years of life. Very happy that we bought this ball. It may just become my signature baby gift from now on!

For those wondering, it's about 5" across, which has proven to be a great size.
Page
1