Spectro Kids Intense Rehydration Moisturizer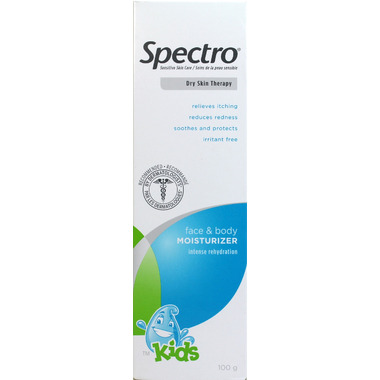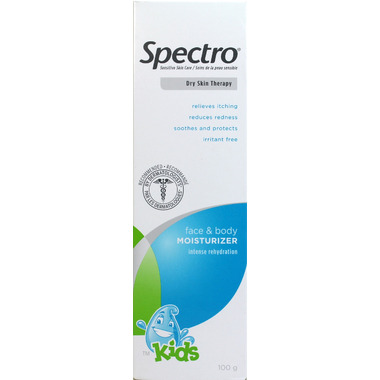 Spectro Kids Intense Rehydration Moisturizer
Spectro Kids Intense Rehydration Moisturizer is specifically formulated to replenish your skin's natural moisture barrier and protect from environmental stressors that cause dry skin. This gentle, irritant-free formula is ideal for sensitive skin. This soothing formula relieves itching and reduces redness due to dry, cracked skin.
Features:
Clinically proven
Fragrance and colour free
Non-greasy
Easily absorbed
Cortisone free
Suitable for all ages
Accepted by the Eczema Society of Canada.