St. Dalfour Spreads Pear William Preserve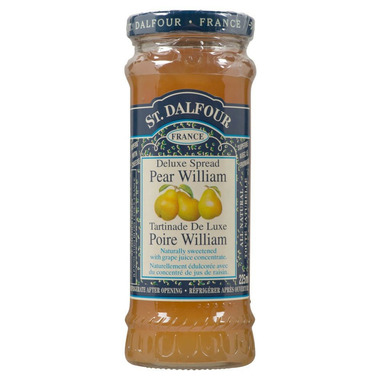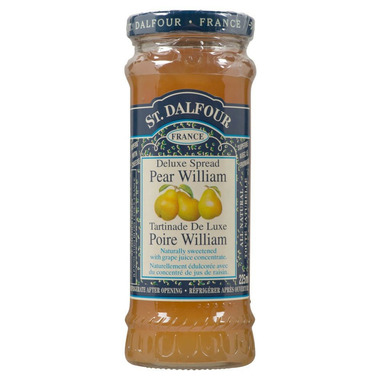 St. Dalfour Spreads Pear William Preserve
You will be happy to learn that your family's favourite spread is all-natural, comprised of natural fruit, concentrated fruit juice and natural fruit pectin that is not altered from its original state. Hand picked fruit is then cooked in small batches with no sugar added for a healthy and delicious topping for toast and croissants, or a perfect partner to pair with a cheese board.

Features:
No sugar added
Natural sweetness of concentrated grape juice
No artificial colouring, additives or preservatives

Ingredients:
Pear, grape and date juice concentrate, natural fruit pectin, lemon juice.
May contain chestnut.