St. Francis Herb Farm Cascaralax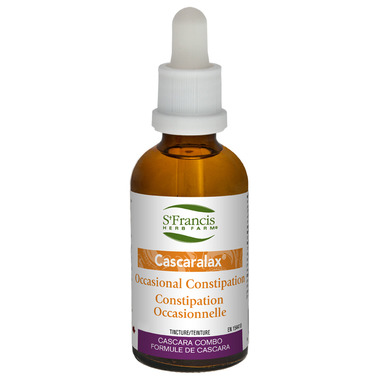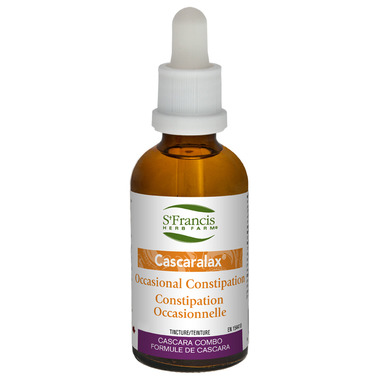 St. Francis Herb Farm Cascaralax
Cascaralax is a natural tonic that contains eight carefully chosen herbs, each recognized for its distinct medicinal properties, which help relieve the intestines during occasional bouts of constipation. By contributing their digestive, gas-relieving, stomach-toning, and antispasmodic therapeutic actions, these herbs greatly enhance the effectiveness of Cascaralax in terms of the gastrointestinal complaints that are associated with constipation.

Suggested Usage: Adults: 0.3-1.2 ml (10-35 drops) 3x daily in a little water on an empty stomach.

Gradually reduce dose as bowel movements become regular.

Medicinal Ingredients: Cascara (Frangula purshiana), Barberry (Berberis vulgaris), Turkey Rhubarb (Rheum palmatum), Dandelion (Taraxacum officinale), Fenugreek (Trigonella foenum-graecum), Sweet Fennel (Foeniculum vulgare), Wild Yam (Dioscorea villosa), Ginger (Zingiber officinale)

Non-Medicinal Ingredients: Grain alcohol, Distilled water, Vegetable glycerine

Cautions and Warnings: Consult a health care pracitioner before use if you have been diagnosed with a medical condition or are taking prescription medication.

Contraindications: Do not use if you have diarrhea, vomiting, hemorrhoids, bowel obstruction or any inflammatory condition of the intestines.
Do not use if pregnant or breastfeeding.