St. Francis Herb Farm Chinese Ginseng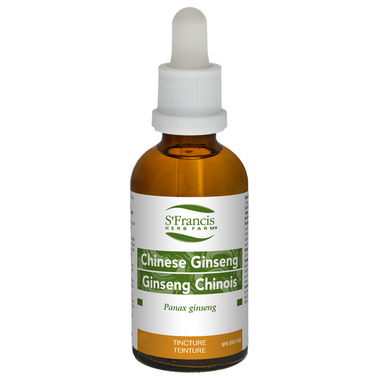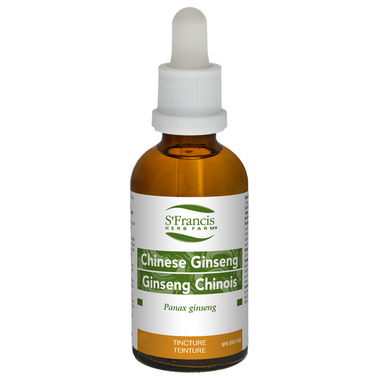 St. Francis Herb Farm Chinese Ginseng
- We're sorry, this product is no longer available!
- Shop for other products in: Tincture Formulas

The classic adaptogen, Chinese Ginseng enhances resistance to stress, as well as improving energy, stamina, and work capacity. In Chinese medicine, this plant is highly valued for replenishing 'primordial q'. That is to say, it raises a person's potential to live a long and healthy life.

Suggested Usage: Adults: Take 0.8-1.6 ml (24-48 drops) 3x daily in a little water on an empty stomach.

Duration of Use: Consult a health care practitioner for use beyond 3 months.

Medicinal Ingredients (per 1 ml): Chinese Ginseng root (Panax ginseng) 250 mg QCE (1:4)

Non-Medicinal Ingredients: Distilled water, Grain alcohol

Cautions and Warnings: Consult a health care practitioner before use: if you are pregnant or breastfeeding; if you have diabetes; if you are taking blood thinners, digoxin or antidepressant medications.

Known Adverse Reactions: Some people may experience insomnia, anxiety, or headaches, in which case, discontinue use.