St. Francis Herb Farm ClearDay Restlessness & Nerves
Happiness Bark Combo
100mL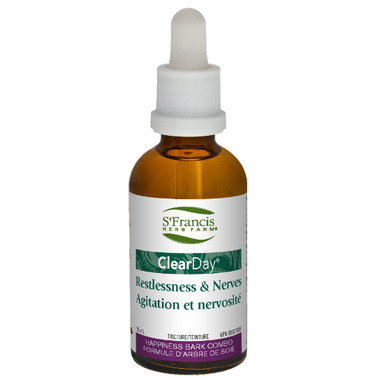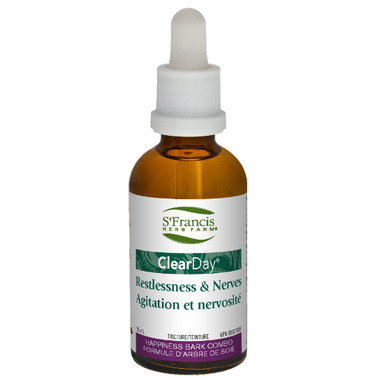 St. Francis Herb Farm ClearDay Restlessness & Nerves
Happiness Bark Combo
100mL
St. Francis Herb Farm ClearDay Restlessness & Nerves is effective for helping with any restlessness you feel, and helping to keep your calm.
Suggested Usage:
Adults take 2 mL (60 drops) 3 times daily in a little water or on an empty stomach.
Medicinal Ingredients:
Happiness Bark (Albizia julibrissin), Rhodiola (Rhodiola rosea), St. John's Wort (Hypericum perforatum), Passion Flower (Passiflora Incarnata, herb top)
Non-Medicinal Ingredients:
Grain alcohol, Distilled water, Vegetable glycerine
Cautions:
Consult a health care practitioner before use if you have been diagnosed with a medical condition or are taking prescription medication. Discontinue this product at least 2 weeks prior to surgery. Do not take when pregnant or breastfeeding.