St. Francis Herb Farm Echinacea Goldenseal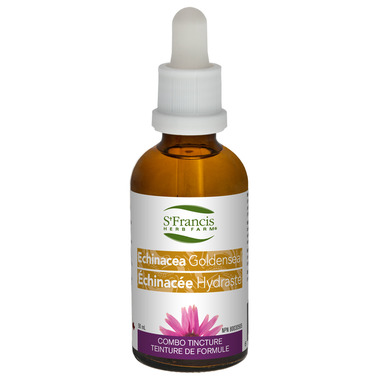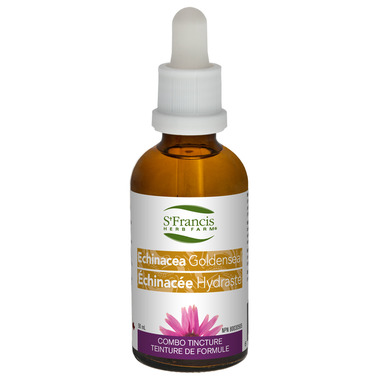 St. Francis Herb Farm Echinacea Goldenseal
St. Francis Herb Farm Echinacea Goldenseal is a herbal tincture that is used for fighting a variety of infections, especially bacterial infections. It is excellent for treating sore throats and gastrointestinal infections.


Dosage:
Adults: Take 2 ml (60 drops) 3 times daily in a little water on an empty stomach.


Medicinal Ingredients (per 1 ml): Echinacea root and rhizome (Echinacea angustifolia) 0.7 ml (1:4, QCE 175 mg); Goldenseal root and rhizome (Hydrastis canadensis) 0.3 ml (1:5, QCE 60 mg)

Non-Medicinal Ingredients: Grain alcohol, Distilled water
St. Francis Herb Farm herbs are Certified Organic/Organic/Wildcrafted.

QCE = Quantity Crude Equivalent