St. Francis Herb Farm Eleuthero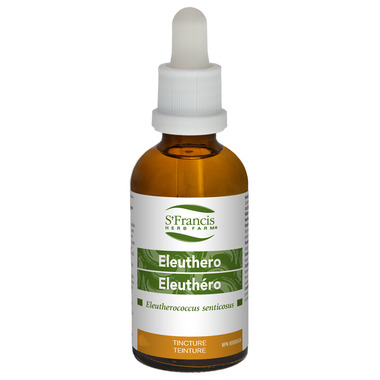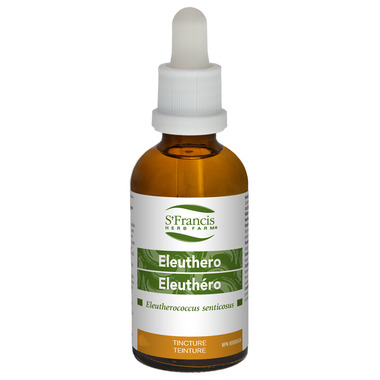 St. Francis Herb Farm Eleuthero
Eleuthero (Siberian Ginseng) serves as an immune system stimulant and as an adaptogen, enhancing resistance to environmental stress. It is also used to prevent colds and flu, normalize high or low blood pressure, increase work capacity, improve athletic performance, and reduce the toxicity of chemotherapy, as well as for chronic fatigue syndrome, neuroses, insomnia, fibromyalgia, rheumatoid arthritis, and the symptomatic treatment of herpes simplex type II infections.

Suggested Usage: Adults: Take 1.5-3 ml (45-90 drops) 3x daily in a little water on an empty stomach.

Duration of Use: Consult a health care practitioner for use beyond 1 month.

Medicinal Ingredients (per 1 ml): Eleuthero root (Eleutherococcus senticosus) 250 mg QCE (1:4)

Non-Medicinal Ingredients: Grain alcohol, Distilled water

Cautions and Warnings: Consult a health care practitioner before use if you are pregnant or breastfeeding; if you have any type of acute infection. Consult a health care practitioner if symptoms worsen or persist.

Contraindications: Do not use if you have high blood pressure.