St. Francis Herb Farm Femance Black Cohosh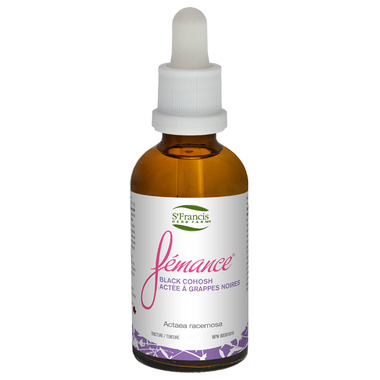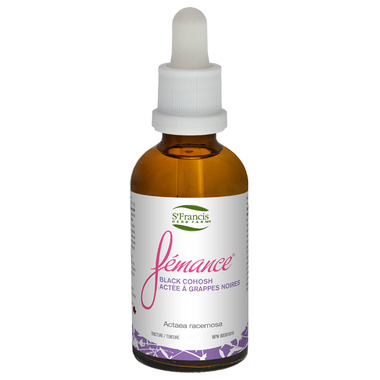 St. Francis Herb Farm Femance Black Cohosh
Femance Black Cohosh is used to help relieve menopausal and premenstrual symptoms, as well as menstrual pain. It is also effective at easing nervous tension and relieving muscle and joint pain associated with rheumatic conditions and neuralgia.

Suggested Usage: Adults: Take 1-2 ml (30-60 drops) 3 times daily in a little water on an empty stomach.

Medicinal Ingredients (per 1 ml): Black Cohosh root and rhizome (Actaea racemosa) 200 mg QCE (1:5)

Non-Medicinal Ingredients: Grain alcohol, Distilled water

Cautions and Warnings: Consult a health care practitioner before use: if you are breastfeeding; if you have a liver disorder or develop symptoms of liver trouble. Consult a health care practitioner if symptoms worsen or persist.

Contraindications: Do not use if you are pregnant.