St. Francis Herb Farm Goji Berries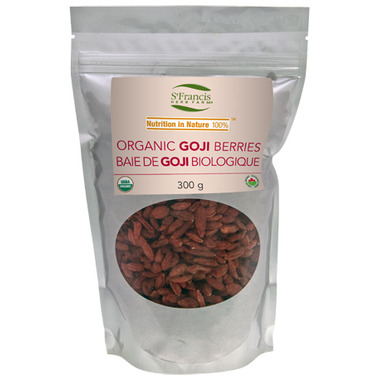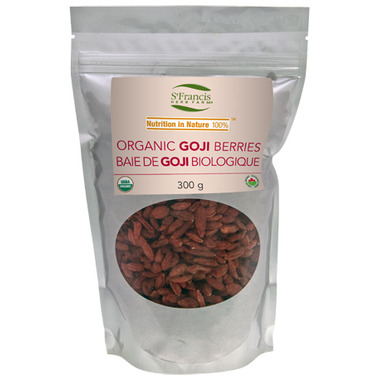 St. Francis Herb Farm Goji Berries
Goji Berries contain abundant antioxidants that enhance the immune system. At the top of the list of berries with antioxidant properties, the Goji Berry has been hailed as the world's most powerful anti-aging food. Regular consumption of Goji Berries can contribute to health, happiness, and longevity. As well, because they have many seeds, these berries are excellent for cleansing the large intestine.

Suggested Usage: 1 measuring cup equals 20 g. Take 1-2 cups once a day.

Soak berries in cold water or juice. Cover and let sit overnight. Eat as-is, mix with yogurt or kefir, spoon over your favourite cereal, or blend in your favourite smoothie. Enjoy!

Anne:
more than a year ago
These are drier and have a slightly different flavour (that I dislike) compared to other brands of goji berries that I've tried. Plus I've had a couple berries from this bag that were really off--so incredibly bitter I had to immediately spit them out and run to rinse my mouth thoroughly. The best before date is a long way off too... close to 2 years to go.
Page
1