St. Francis Herb Farm Horehound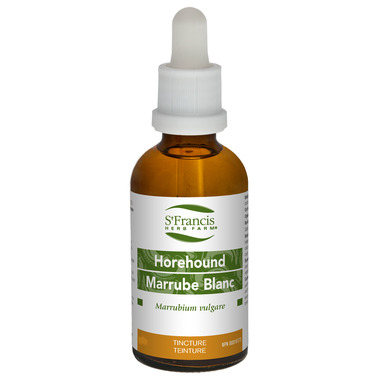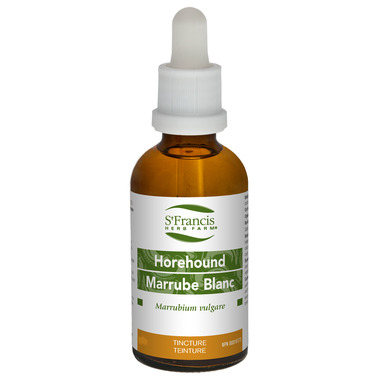 St. Francis Herb Farm Horehound
- We're sorry, this product is no longer available!
- Shop for other products in: Tincture Formulas

Horehound is effective in treating gastrointestinal upset, flatulence, and bloating. It is also used to soothe inflamed mucous membranes in the respiratory tract, helping to relieve bronchitis, asthma, coughs, colds, flu, and sinusitis. As well, it eases menstrual cramps.

Suggested Usage: Adults: Take 0.8-1.3 ml (25-40 drops) 3x daily in a little water on an empty stomach as needed.

Medicinal Ingredients (per 1 ml): Horehound leaves and tops (Marrubium vulgare) 250 mg QCE (1:4)

Non-Medicinal Ingredients: Grain alcohol, Distilled water

Cautions and Warnings: Consult a health care practitioner if symptoms worsen or persist and before use if you suffer from arrhythmia.