St. Francis Herb Farm Oreganum Plus 1:3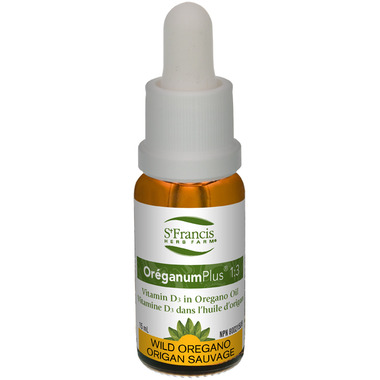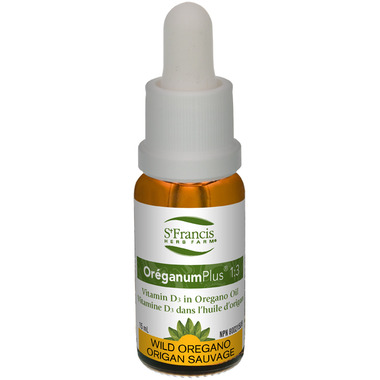 St. Francis Herb Farm Oreganum Plus 1:3
- We're sorry, this product is no longer available!
- Shop for other products in: Immune Support

The wild oregano in this product is not the oregano spice sold in supermarkets, which is usually marjoram. Oregano, which translates literally as "delight of the mountains", originates in the hilly regions of the eastern Mediterranean, where it has been used internally over the centuries for the treatment and prevention of the common cold, flu, lung disorders, sinus congestion and bronchitis.

Suggested Usage: Adults and adolescents 14 and over: 2-4 drops 3-4x daily in a little water, juice or milk.

Medicinal Ingredients (per drop unit): 1.25 micrograms (50 International Units) of Vitamin D3

Non-Medicinal Ingredients: Pure wildcrafted Mediterranean Origanum vulgare leaf oil, Medium Chain Triglycerides (MCT)

Cautions: Avoid contact with eyes. Heat sensation is normal.