St. Francis Herb Farm Sweet Fennel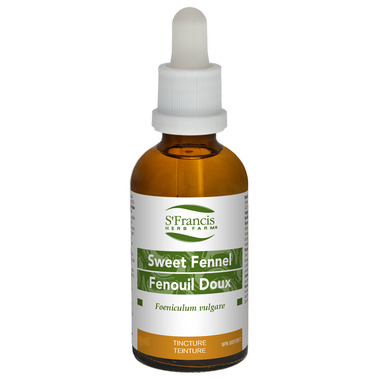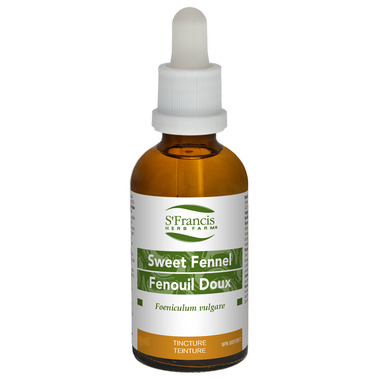 St. Francis Herb Farm Sweet Fennel
Traditionally used in Herbal Medicine to help relieve digestive disturbances including bloating and flatulence, to help relieve the pain associated with menstruation, and also as an expectorant to help relieve coughs associated with colds.

Suggested Usage: Adults and adolescents ≥ 13 years: Take 1.6 ml (48 drops) 3 times daily in a little water between or after meals.

Medicinal Ingredients (per 1 ml): Sweet Fennel seed (Foeniculum vulgare, subsp. vulgare, var. dulce) 250 mg QCE (1:4)

Non-Medicinal Ingredients: Grain alcohol, Distilled water

Cautions and Warnings: Consult a health care practitioner if symptoms worsen or persist and before use if you are pregnant or breastfeeding.

Contraindications: Do not use if you are allergic to anethole or plants of the Apiaceae/Carrot family.

Known Adverse Reactions: Hypersensitivity (e.g. allergy) has been known to occur (rare cases), in which case discontinue use.