St. Francis Herb Farms Femance Menopause Vegicaps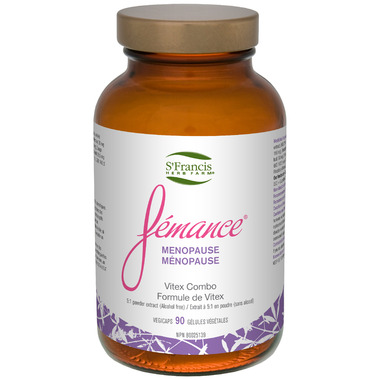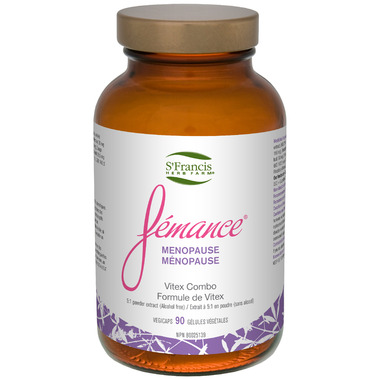 St. Francis Herb Farms Femance Menopause Vegicaps
St. Francis Herb Farms Femance Menopause Vegicaps are used to help relieve symptoms associated with menopause, using their best formula for menopausal symptoms in capsule form! Specific symptoms include hot flashes, vaginal dryness, anxiety, irritability, insomnia, and fatigue. In some respects, this herbal combination may in fact offer a protective benefit comparable to Estrogen Replacement Therapy (ERT).
Benefits:Ingredients:
Dong Quai, Black Cohosh, Burdock Root, Sage, Chastetree, Motherwort, Rhodiola. (Essentital-oil enriched)
Recommended Dose:
Adult women: Take 1-2 capsules 2 times daily; Use for a minimum of 3 months to see beneficial results.
Known Adverse Reactions:
Hypersensitivity (e.g. allergy) has been known to occur, in which case discontinue use.